Ellis Realty & Insurance Agency History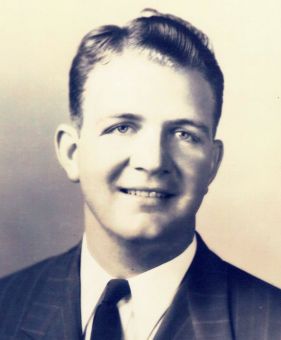 Ellis Realty & Insurance Agency was founded as an independent insurance and real estate agency in 1948 by Edgar P. Ellis, Jr., in a small office on
Elm Street in Hampton, SC. The name was changed in 1984 to Ellis Realty & Insurance Agency, Inc. when the company changed from a sole proprietorship to an 'S' Corporation.
The agency location has moved several times through the years but has always been located in Hampton, SC. The agency moved to the current
location of 701 First Street West in May 1986.
The agency opened a branch office in 1977 in Estill, SC, which was run by Mr. Ellis' eldest son, Edgar P. Ellis,III. This office was closed in 1984 due to
changes in the insurance market. A satellite office was briefly opened in.

Edisto Beach in 1999 but was closed in 2002 when the producer in that office left the insurance business. A branch office was opened in Barnwell, SC under a new corporate name - Hampton County Insurance Agency, Inc. This branch was sold in June of 2006 and the agency acquired the Hampton Branch of Lowcountry Insurance Services.
The founder's daughter, Mary R. Ellis, joined the firm in 1980 and retired in 2011.
The founder's son, Lee P. Ellis, joined the firm in 1982 and currently serves as President of the corporation and serves as Broker-In-Charge for real estate. He graduated from the University of South Carolina in 1981 with a BS degree in Insurance and earned his Accredited Advisor in Insurance designation in 1985, his Certified Insurance Counselor designation in 1992, his Chartered Property and Casualty Underwriter designation in 1993. Became Tenured CIC in 2017, and became the first person in SC to earn the Certified Personal Risk Manager in 2017. He also has been teaching continuing education classes for the Independent Agents of SC. He has been named SC Young Agent of the Year in 1995 and Agent of the Year in 2011.
E. P. Ellis Jr. retired from day to day operations in 1985.
The agency continues to grow and prosper and currently has a full-time staff of 5 plus 1 additional active real estate agents. The agency writes property, casualty, life and health insurance and is active in real estate marketing.